We are thrilled to bring our Tour of Italy program to Boston as part of the Boston Early Music Festival Fringe Concert Series!
Tour Italy with your ears! Experience the newfound freedom of music in the Baroque era. Now that women were allowed into public performance of music, they began to take the stage as soloists and composers, like Barbara Strozzi. A woman's voice was now celebrated and in demand. Soloists came into focus as virtuosity became the only thing for a good time. Scarlatti, Geminiani, Platti and more took advantage of this newfound expressive tool. Borders between countries, emotions, performers, words, and music all become more porous as the rise of the soloist brings us through the different cities of Italy. Hear what singer-songwriters sounded like in the 1660s…
Tuesday, June 11, 2019, 1:00 PM:
Concert at First Lutheran Church of Boston
299 Berkeley Street, Boston, MA 02116
Admission is $20 suggested donation, pay-what-you-decide for students/low-income.
No one will be turned away for lack of funds.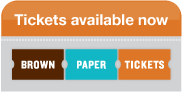 Program:
Trio Sonata "la Bergamasca" for two violins and continuo by Uccellini
"In un mar di pensieri" for soprano and continuo by Carissimi
Sonata in G Major for flute and continuo, op.1, no.6 by Anna Bon
Ciaccona for violin and continuo by Bertali
Sonata in A Minor for cello and continuo by Bononcini
Sonata in F for recorder, strings and continuo by Scarlatti
"Hor che Apollo" by Strozzi
"Quante Volte Giurai" for two sopranos and continuo by Cesti
"Occhi Perche Piangete" for two sopranos and continuo by Steffani
"All'ombra di Sospetto" for soprano, flute and continuo by Vivaldi
Featuring:
Elysha Massatt, soprano
Rachel Marie Schachter, soprano
Sarah Vay Kerns, recorder & baroque flute
Danilo Bonina, baroque violin
Sylvia Schwartz, baroque violin
John Ott, baroque cello
Janice Massatt, harpsichord
GETTING TO THE CONCERT
First Lutheran Church has a wheelchair-accessible sanctuary and restroom.
Public transportation:
You can reach First Lutheran Church using the MBTA via any of the following:
Take the Green Line to Arlington or Copley
Take the Red Line to Charles/MGH
Take the Orange Line to Back Bay
Additional directions for driving and parking
Program Notes
Marco Uccellini (1603-1680) studied in Assisi, likely with Giovanni Battista Buonamente, one of the great violin masters of the time. In 1641 he was employed by the Este court in Modena, where he became a close confidant of the d'Este family. He stayed there until 1665, when he gained a similar position in the court in Padua. While there he composed several operas, ballets, and vocal works, but they are all lost to history. His collections of instrumental music survive, as they were published and distributed widely. Today's Aria sopra la Bergamasca comes from Uccellini's op.3 collection Sonate, arie, et correnti, published in Venice in 1642. A Bergamasca is a rustic dance, over a simple repeating ostinato bass pattern. The violin parts display the virtuosity that was very much in fashion in the 17th century.
Giacomo Carissimi (1605-1674) was famous as the maestro of maestros. Born in Marino near Rome, he became a maestro de cappella when he was 23. He was maestro de cappella at the prestigious Collegio Germanico e Hungarico in Rome until his death 44 years later, even declining an offer to replace Claudio Monteverdi after he died at the Cathedral of San Marco in Venice. His influence on music and on 17th c. composers was enormous. He was principal in the creation of the secular cantata and the oratorio. His sacred solo music is less celebrated though powerful in its expressivity. Though not an opera composer, he played to the tastes of the opera-mad Roman public by writing incredibly dramatic solo works for voice and organ using sacred texts. For a thirty-year period, opera in the Papal States was banned entirely, leaving Carissimi's oratorii the only dramatic vocal works tolerated in Rome. He lured the greatest singers to perform masterful, virtuosic solo and ensemble motets at great feast days of the church. These works far exceed in technical difficulty those of Monteverdi, and his opinions in singing were so respected that he was consulted regarding the engagement of opera singers in Naples, the most important seat of opera in Europe. The defining quality of his music was its capacity to make the listener feel an enormous range of emotions, and his creative genius was the range of liveliness and density of content. Carissimi did not start writing solo cantatas until late in his career. Once he started, his cantatas were widely distributed and helped define the genre for future generations. Though most of Carissimi's manuscripts are lost to history, his published works have appeared in libraries throughout Europe. In un mar di pensieri and Lungi omai each have versions in several libraries. The date of publication for both is unknown.
Alessandro Scarlatti (1660-1725) was the son of a tenor, Pietro Scarlatti, who was active in Palermo. However, after Pietro's death in 1672 the family moved to Rome, where Scarlatti studied with the best musicians in the area, possibly including Carissimi. By age 18, Scarlatti was appointed maestro di capella of the prestigious San Giacomo degli Incurabili, and was invited to compose operas for the nobility. Since Pope Innocent XI had banned operas in Rome, these were small private affairs, so Scarlatti was encouraged to move to Naples in 1682 in order to start composing operas for greater audiences. Finding success, Scarlatti continued to write operas, traveling to different parts of Italy, visiting Florence, Rome, Urbino, and Venice. The success of his sons Pietro and Domenico often preceded him, as both had established themselves as great composers by 1700. Scarlatti's composition style helped define the conventions of 18th century opera, notably the da capo aria. Though Scarlatti composed few instrumental works, he did write several works for instrumental ensemble. Today's work is titled Sonata, but could easily be called a Concerto Grosso or a recorder concerto, depending on how many violinists are playing the violin parts. It is written in Sonata da Chiesa form, but its scoring and texture are more reminiscent of operatic music. The recorder is featured as a soloist.
Barbara Strozzi (1619-1677) was the adopted, and possibly illegitimate, daughter of Giulio Strozzi, a Venetian poet. She studied music and composition with Francesco Cavalli. In 1644, she published her first volume of madrigals. Subsequent publications were almost exclusively arias and cantatas for soprano and continuo. She dedicated each volume of music to a different patron. Though she never married, she had four children, at least three by a powerful patron, Giovanni Paolo Vidman. This sparked rumors from her male contemporaries and competitors that she was, in fact, a courtesan. After Vidman's death, she turned to composition to make money for herself and her children. Fortunately the atmosphere in Venice was more free and amenable to a woman making a living as a composer than most of Europe at that time. Though she spent most of her life in Venice, she moved to Padua and died there in 1677. Besides her compositions, her likeness survives as a famous painting, "Female musician with a viola da gamba," by Bernardo Strozzi, likely her cousin. Hor che Apollo comes from her op. 8 collection labeled Arie, published in 1664. Unlike the rest of the collection, this work has two violins playing Sinfonias between sections. Only the last section features the singer and violins at the same time. In the middle of the 17th century this was common, though later arias and cantatas often had the singer accompanied by obbligato instruments. The text is by a contemporary poet, though it is unclear which.
Anna Bon was born in 1739 to a Venetian family who were living in St. Petersburg. Her father Girolamo was a singer, librettist and scenographer and her mother Rosa Ruvinetti was a singer, and they were employed variously by the noble families of northern Europe. She was schooled at the Ospedale della Pietà, in Venice, then rejoined her parents in Bayreuth, where they were in the service of the Margrave of Brandenburg. in 1755. She and her parents all sang for the Esterhazy family in the 1760's, working under Haydn. In 1767 she left the court and married a singer named Mongeri, moved to Hildburghausen, after which no record of her survives. Her first musical publication was a collection of 6 flute sonatas, published in Nürnberg in 1756. Though no record of it exists in history, it is likely that Anna Bon played the flute at the Ospedale della Pietà, where all the girls were trained both as singers and as instrumentalists, Her flute sonatas are written with the expertise of one who has played the instrument. Today's program features the final sonata of the set. Its last movement in particular is a Minuetto con Variazione, where the flute plays six virtuosic variations on a minuet theme.
Giovanni Battista Bononcini (1670-1747) was the eldest son of Giovanni Maria Bononcini, a violinist and cellist from Modena. After his father's death in 1678, he moved to Bologna where, together with his brother Antonio Maria, also a cellist, he quickly was recognized as a great talent. At age 15 he published his first collection of trio sonatas, and was accepted into the Accademia Filharmonica. Soon thereafter he appeared in the famous orchestra at S Petronio. In 1691 Bononcini was hired by Prince Filippo Colonna in Rome. In 1697 he accepted an appointment in Vienna to compose for Prince Leopold, and for his successor after his death. In 1720, Bononcini moved to London and started writing operas, directly competing with Handel. After twelve years there, he journeyed to Paris, and then finally Vienna for his last years. Though most famous for his operas and other large vocal works, Bononcini wrote at least one cello sonata. This was published in a collection of Six Solos for Two Violoncellos in 1748, including sonatas by various composers. Bononcini's is the first sonata in the set, though the most famous of the six is the sonata by "Sigr. Martino", long attributed to G. B. Sammartini but now correctly attributed to Martin Berteau.
Antonio Cesti (1623-1669) was born in Arezzo, in Tuscany. After training as a singer and organist, he joined the Franciscan Order in 1637. He became the organist at S Francesco in Arezzo, then in 1643 was given the job of maestro di capella at Volterra Cathedral in Florence. Cesti was soon discovered as a singer by the local prince, Mattias de Medici, who quickly employed Cesti's vocal talents in his new opera theater. Cesti quickly gained fame first as a singer and then as a composer for the opera. His career as a singer in secular opera conflicted with his position as a monk, as did an affair with another opera star, and Cesti ended up leaving the order. In 1652 Cesti secured a position as the director of chamber music at the court in Innsbruck, where he continued writing and performing operas. In 1666 he arrived in Vienna, where the pressure of his expected output of work took a strain on his health. In 1669 he was able to return to Florence, his final resting place. Though most famous for his operas, Cesti also composed a large number of secular cantatas, especially during his time in Vienna. Quante Volte Giurai exists as an undated manuscript in Florence, so it is unknown when it was composed.
Agostino Steffani (1654-1728) was born in Castelfranco, near Venice. His talent as a singer was recognized early on, and by age 10 he was employed as a soprano at Il Santo in Padua. In 1667, the thirteen-year-old Steffani was hired by Elector Ferdinand Maria of Bavaria, and moved to Munich, where he was also trained as an organist as his voice broke. He also began composing, primarily sacred and secular music for voices. By 1681 he was appointed director of chamber music, and composed his first opera. In 1688 he was hired by the elector of Hanover. Soon after, he became actively involved in court politics, and by 1709 had given up music entirely in order to be the Apostolic Vicar in Hanover. Steffani wrote a large number of secular chamber duets for two voices and continuo. Some were revised for publication in 1702-03, but most probably dated from many years earlier. Occhi Perchè Piangete (Eyes, why do you cry?) was included in this set, and was also distributed around Paris for many decades after Steffani's death.
Antonio Bertali (1605-1669) was born in Verona, where he was trained in violin from Stefano Bernardi. In 1622 he was granted a position as a violinist in the Hapsburg court in Vienna, where he stayed for the rest of his life. Besides playing the violin, he was frequently called on to compose, and in 1649 became maestro di cappella. During his time there he oversaw the next generation of developing violinists in Austria, including Johann Heinrich Schmelzer. Though he is most famous for his vocal music, which served as a model for later composers, Bertali composed one undated Ciaccona for solo violin and basso continuo. Using the popular ground bass pattern of the chaconne, he wrote a set of variations exploring different rhythms, technique, ranges, and even cross-relations between major and minor keys. As the original is quite long, today's performance will feature an edited version.
 Antonio Vivaldi (1678-1741) was one of the most revered and influential composers in the Italian High Baroque. Born in Venice, he was trained both as a priest and a violinist, earning him the nickname "il prete rosso" (the red priest) for his red hair. In 1703 Vivaldi was hired by the Ospedale della Pieta, a prestigious school for orphans, as a violin teacher and composer. In addition to this work, Vivaldi began selling his compositions. His growing reputation as a composer inspired him to travel, despite his poor health, and he proceeded to perform across Italy, and in 1740 he visited Vienna, where ill health and a lack of funds kept him until his death in 1741. His prolific output includes over 50 operas, hundreds of concerti for different combinations of instruments, and many other vocal and instrumental works. All'ombra di sospetto (in the shadow of suspicion) was a solo cantata composed sometime during Vivaldi's travels, part of a set of twelve that ended up in a library in Dresden.
Sign up to find out by email about any additional concert information. Be sure to check "Tours Elsewhere" in the signup form.